Joined

Jan 20, 2014
Messages

12,826
Fire Location: 490 Lenox Ave West 134 St to West 135 St
MD to B16, E59, E69 & L30 getting a 2nd source reporting smoke from the roof of 490 Lenox
MD to B16 assigning 37 3rd Due E-59 is under staffed
Fire in a 1 story taxpayer 150 X 50 NFP
E-59,69,80,37,35s/c
L-30,28,23(Fast),40s/c
B-16,12
R-3
Sq-41
D-6
Rac-3
B-16 All Hands Extra Engine & Truck
B-16 2nd Alarm @03:17
2nd Alarm
E-60,83,58
E-72 w/ Sat. 2
L-14,45 Act. 23
B-11(RUL)
B-13(Safety)
B-14(FF)
RB,SB
FC
Tac-1
RM-1
CTU
MD to B16 we gave you an extra TL above the 2nd @03:19
*Staging Powell & West 135 St*
D-6 outside operation. Heavy fire through the roof. No water on the fire yet @03:23
D-6 your box 3rd Alarm @03:28
3rd Alarm
E-47,91,71,263(Comm)
L-17,35 Act. 23(Fast)s/c,16 Act. 30s/c
B-17(FF)
B-26(Staging)
B-58(Air Recon)
Rac-1
Mask
Car-13(Chief of Fire Prevention)
Car-23D (Press Duty)
Car-11A (Chief of Rescue Operations)
D-6 we are using L-23 as a TL. Assign another fast truck @03:30
TL-35 new fast truck
D-6 2 TLs in operation. 2 TLs setting up DWH @03:46
B-26 s/c an additional truck into staging @03:48
FC per Car-13 Transmit a full 4th Alarm. Make the trucks TLs. Special Call 1 Ariel ladder to replace the fast truck @ 03:56
4th Alarm
E-46 Act. 69,64 Act. 60,67,93,
L-58 Act. 17,22,34(Fast)s/c, 129 Act. 30s/c,163 Act. 23s/c
L-110 Act. 30(Fast)s/c
B-?
Car-22E(Fleet Mechanic Supervisor)
Car-4 (Chief of Operations)
Car-12 (Chief of Safety & Inspectional Services Command)
Car-3 (Chief of Department)
Car-16D (Deputy Director Fire Alarm Dispatch)
FC per Car-13 5 TLs set up and in Opp, 2 L/S/O on the exterior. DWH @ 04:18
FC s/c 2 truck companies @04:32
FC per Car-13 5 TLs in Opp, 2 L/S/O. Gas fed fire. Waiting for the gas company to shut the gas down. DWH @ 04:46
FC per Car-3 5 TLs in Opp, 2 L/S/O & 1 Multiversal. DWH @05:17
FC s/c a rear mount to replace the fast truck for relief purposes @ 05:51
FC per Car-4 6 TLs in Opp 2 L/S/O 2 Multivesal. Gas has been cut to the building. DWH @06:17
FC per Car-4 Transmit a 5th Alarm for relief. Have all the Truck Companies be Tower Ladders @ 06:30
5th Alarm
E-16 Act. 47,297 Act. 60,287 Act. 91,73
L-9 Act. 22,13,44
B-10
FC per Car-4 PWH @06:45
FC per Car-4 Under Control @07:19
Duration
4 Hours & 16 Minutes
Watch Line 13:00
E-22
L-164
B-53
Watch Line
E-16
L-9
B-?
Watch Line
E-40
L-31
B-45
Relocation:
Engine 16 Act. Engine 47
Engine 53 Act. Engine 59
Engine 287 Act. Engine 91
Engine 258 Act. Engine 35
Engine 286 Act. Engine 91
Engine 305 Act. Engine 47
Engine 297 Act. Engine 60
Engine 46 Act. Engine 69
Engine 54 Act. Engine 69
Engine 76 Act. Engine 37
Engine 64 Act. Engine 60
Ladder 16 Act. Ladder 30
Ladder 35 Act. Ladder 23
Ladder 58 Act. Ladder 17
Ladder 163 Act. Ladder 23
Ladder 129 Act. Ladder 30
Ladder 48 Act. Ladder 34
Ladder 110 Act. Ladder 30
Ladder 9 Act. Ladder 22
Ladder 51 Act. Ladder 17
Ladder 18 Act. Ladder 13
Battalion 52 Act. Battalion 16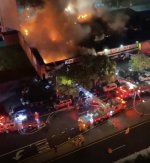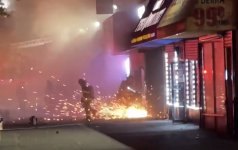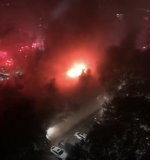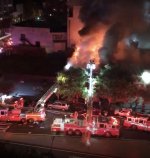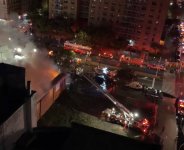 Last edited: