6/6/2012 5th Alarm Lowell MA 43-45 Clare St 2 2.5 story wood frames. Weather 95 F
Officials battled a massive 5-alarm fire on Clare Street in Lowell, Massachusetts, on Sunday morning. The fire was first called in around 8:45 a.m. at 43-45 Clare St., fire officials said, and soon spread to next door at 49 Clare St. Twenty-two residents have been displaced between the two...
t.co
Crews responded to a five-alarm fire in Lowell on Crane Street Sunday morning at approximately 9 a.m. that has left 22 residents displaced and three firefighters in the hospital.
t.co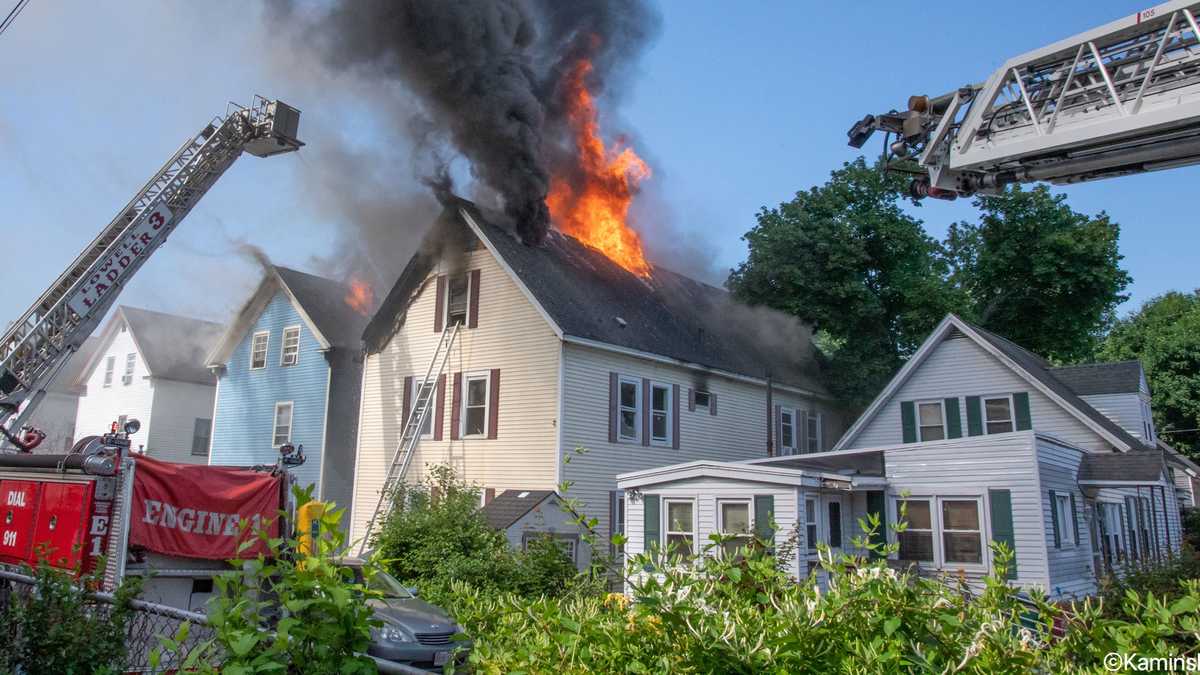 Officials say 22 people have been displaced by the five-alarm fire.
t.co