Administrator
Staff member
Joined

Dec 20, 2006
Messages

1,755
They say one of the hardest things to go through when you get older is losing your friends.
On Dec. 7, 2020, I lost a very dear friend of mine, someone I had known for 60 years. His name is retired Deputy Chief Jack Supple of the Buffalo Fire Department in New York.
I met Jack and his late brother Harvey, also a Buffalo firefighter and then a battalion chief, in 1960 when I was 15. Now, at the age of 75, I sit here and reflect on some of my memories of both Jack and Harvey.
Jack and Harvey were very fond of the FDNY. They visited once a year, always attending the Bell Club dinner and then buffing at a few firehouses.
I first met both of them at my old neighborhood firehouse, Engine 323, where they became friendly with Otto Gross, an auxiliary fireman and model fire engine builder. Jack was a model builder as well; Harvey just liked cigars.
They met Otto at Engine 323 once a year and took me along buffing. After that, we became friends and stayed close for 60 years.
When I finally was old enough to drive, I began taking them around town. Not long after, I became an FDNY dispatcher in 1967. That meant Jack and Harvey now had another place where they could buff out of when they came to New York City.
I began visiting Jack and Harvey once a year and they did the same for me. I would buff with Engine 21 in Buffalo and also rode with Jack, the deputy, and Harvey, the battalion chief.
Harvey passed away in 2001. Then Jack lost his wife, Joyce; Harvey's wife, Jo, passed away as well.
Jack then became the "old Buffalo" and, along the way, lost his friends as we all do.
After Jack recently moved into a nursing facility, my wife and I would Facetime and Zoom with him every other day. It was difficult to visit him in person because of Covid-19, but at least we got to see him.
I attended Jack's wake and funeral and served as a pallbearer. It was a special experience for me to hold him in the palm of my hands.
He is now joined again with all the FDNY and Buffalo members he so loved.
I have many memories of Jack and Harvey and I miss them so much. At the Pearly Gates, I am sure he greeted our Lord with a model fire engine and Harvey with a cigar.
So I go with my own saying, "Keep your friends close and your dearest friends closer, never to forget them."
Jack was an officer and a gentleman, a man's man, an icon in the fire service and my dear friend.
Rest in peace and thanks for all the memories. Till we meet again, Jack and Harvey.
Your Dear Friend,
Warren Fuchs
Retired FDNY Dispatcher 120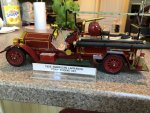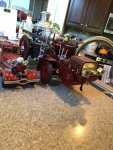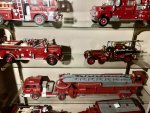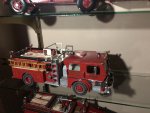 Last edited: