Engine 253 (continued):
Engine 253 LODD:
FIREFIGHTER ROBERT G. GATES ENGINE 253 AUGUST, 1943
FF Robert G Gates, E-253, US Navy Reserve. August 10, 1943. FF Gates was killed in the Mediterranean Sea when his ship, USS Brant, was accidentally damaged 10 August 1943, off Sicily, when limited visibility and inadequate signals caused friendly warship to fire at her. 10 sailors were killed. USS Brant was on a mission to locate a drifting LCT and left from Licata, Sicily in the regular convoy channel. FF Gates was a Tech 3rd Class.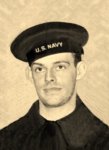 USS Brant: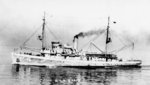 RIP. Never forget.
Last edited: