Rescue 5 was organized in 1948 to cover Staten Island. The Verrazano Narrows Bridge was not constructed and would not be constructed and completed until 1964.
Rescue 5 was located from 1948-1962 at Engine 155/Ladder 78, New Brighton. Orders for the operation of Rescue 5 as published in WNYF were: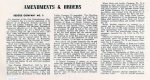 - Apparatus was a WLF hose wagon which would be converted by members with a covered rear section similar to FDNY apparatus.
- Rescue training was the responsibility of Division 8 (if you took Rescue 5 off SI to train, you also pulled a truck company.
- Rescue 5 was not regularly assigned any response boxes but would be special called to SI fires and emergencies. They typically went to SI all-hands, multiples, and emergencies that required special skills or Rescue equipment.
- Rescue 5 was re-organized in 1984 at Engine 160 on Clove Road.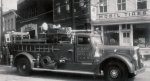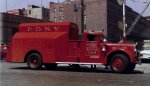 Last edited: